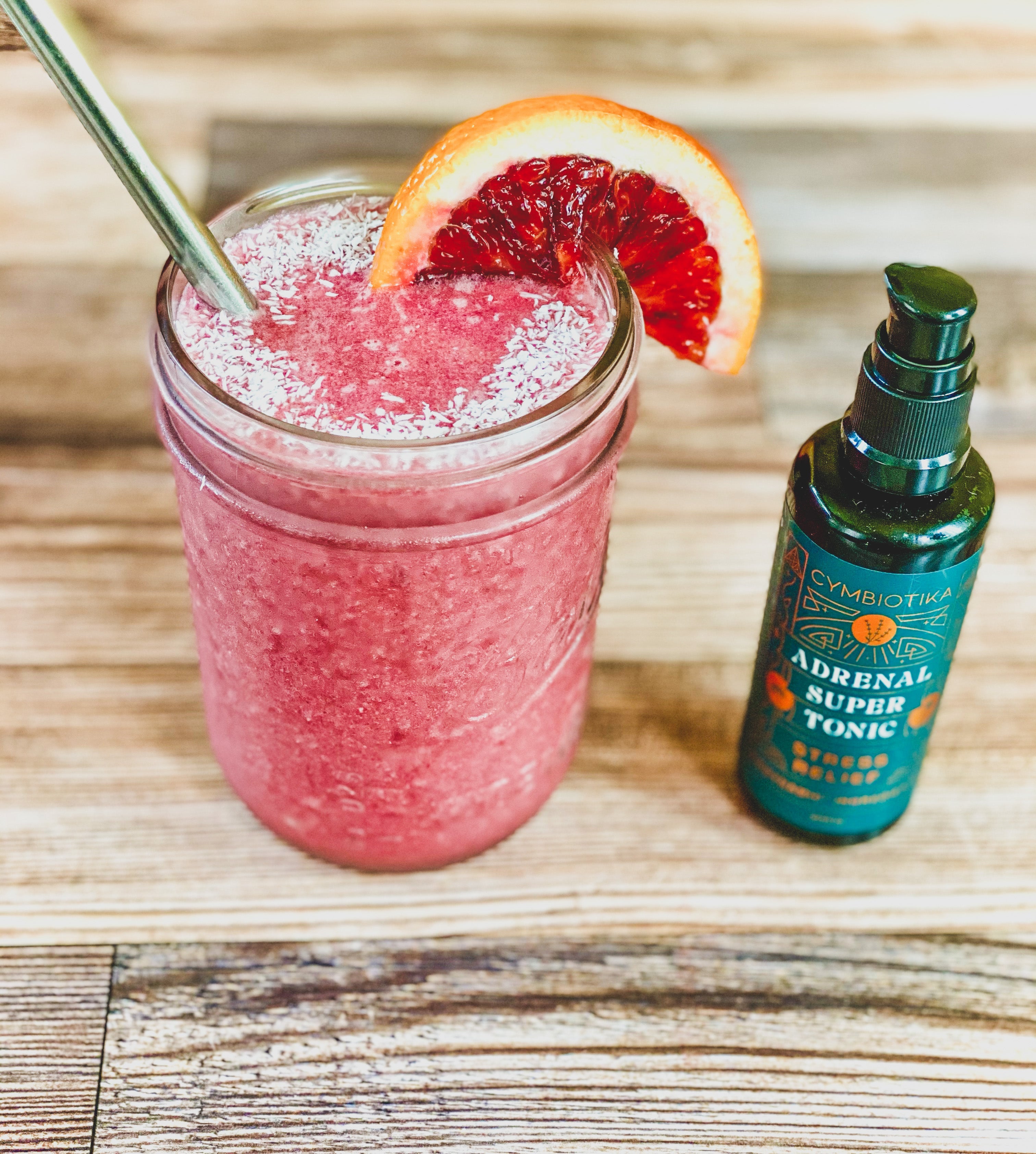 In honor of World Kidney Day, we wanted to give a little shoutout to our kidneys, because they do A LOT for us… and the more awareness we have around what functions each organ serves in our bodies, the better we can understand how we can best support them—which is crucial for overall vitality and longevity!
The kidneys are two bean-shaped organs, located just below our rib cage on each side of our spine, and are part of our urinary tract. The kidneys main functions are to filter our blood and remove waste/extra water through the urination process. They also remove acid that is produced by the cells of our body, and help to maintain the balance of water, salts, and minerals in our blood. Along with all of this, the kidneys create certain hormones that help to control blood pressure, create red blood cells, and keep our bones strong.
On top of each kidney sits an adrenal gland, which are commonly referred to as the batteries for our kidneys. Our adrenal glands are responsible for producing the hormone cortisol, which helps our bodies respond to stress and also regulates our metabolism and blood sugar. The adrenals also produce the hormone aldosterone, which regulates our blood pressure.
When we have an overload of stress in our lives, our adrenals and kidneys are usually the first to feel its effects. With this being said, many people are not aware of how to properly nourish their kidneys or adrenal glands to support their stress levels, which was one of our main intentions for creating our Adrenal Super Tonic formula. This is a synergistic blend of wildcrafted biodynamic and organic herbs that all help to support our bodies ability to respond to stress by reducing racing thoughts, worry and anxiety.
One of our favorite kidney supporting recipes that we have created with our Adrenal Super Tonic is this delicious cranberry orange smoothie, which is so simple and perfect for any time of the day!
We hope you love this smoothie as much as we do! Please share this post with your friends/family to spread this important information and tag us in your posts on social media so we can hear about, and see, your beautiful creations :)
Recipe:
Time: 5 minutes
Yields: 1-2 servings
Ingredients:
⟁ 1-2 frozen bananas (depending on size)
⟁ 1 cup frozen cranberry juice ice cubes
⟁ 1 blood orange
⟁ splash of water
⟁ ½ tbsp coconut butter
⟁ 6-12 pumps of Cymbiotika's Adrenal Super Tonic
Directions:
Blend all ingredients in blender until smooth

Serve & enjoy :)
With love and gratitude,
The Cymbiotika Team