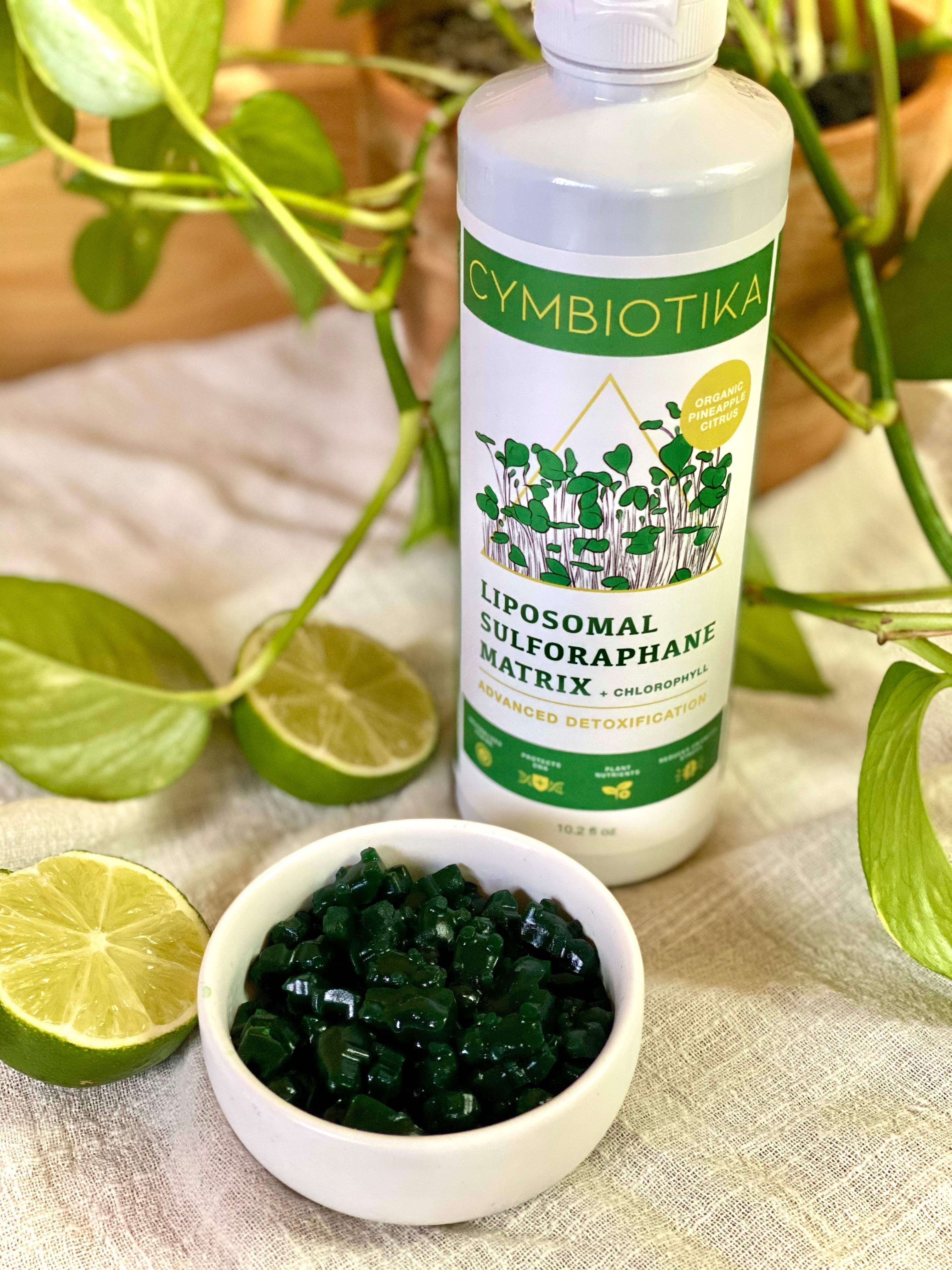 At Cymbiotika, we like to keep the inner child alive within us… which is why we are so excited to share this vegan gummy bear recipe with you all!
This is a super simple recipe made with just 4 ingredients and one that will leave everyone coming back for more.
Most store bought gummy bears are loaded with high fructose corn syrup, artificial coloring, and preservatives (to name a few)-- all which wreak havoc on the body and brain, especially in kiddos! Along with this, many gummy bears also contain gelatin derived from animal bones, but we used a gelatin alternative called agar agar instead, which comes from red algae and has the same effect!
Since we always opt for avoiding these ingredients at all costs, we decided to create our own version of gummy bears that are packed with nutrients from our delicious pineapple citrus Sulforaphane Matrix. This formula was designed to protect and strengthen cells and assist the body in detoxification. Sulforaphane has been shown to activate all three phases of cellular detoxification, and is especially effective for assisting the liver in removing toxins. Along with this, our Sulforaphane Matrix contains glucosinolates, chlorophyllin, and phytochemicals that have been extensively studied for their profound effects on reducing free radical damage, lowering inflammation, neutralizing toxins, and protecting healthy cells.
These gummies are the perfect treat to keep on hand for those with a sweet tooth or for people who have a hard time taking their entire dose of Sulforaphane on a daily basis.
Recipe
Prep Time: 10 minutes
Set Time: 15-30 minutes
Total Time: 45 min-1 hour
Yields: 400+ gummies!
Ingredients
⟁ 2 cups coconut water (can substitute w/ juice of choice as well)
⟁ juice from 1-2 limes
⟁ 2 tbsp agar agar powder
⟁ 1 serving of Cymbiotika's Sulforaphane Matrix
Directions
Bring coconut water, lime juice, and agar agar to a simmer - whisking frequently to avoid clumping. Once thickened, remove from heat & let cool.

Once mixture has cooled a bit (just for a few minutes), whisk in 1 serving of Sulforaphane Matrix.

Use a dropper or syringe to add this mixture into gummy bear molds (you can also just place the mixture into a pan if you don't have molds).

Once evenly distributed, place gummy bear molds in the fridge for 15-30 minutes until fully solidified.

Remove from fridge and transfer to a jar or container with a tight lid. Best kept in the fridge and can be enjoyed any time of the day.
We hope you have fun making these gummies and enjoy them as much as we do! Be sure to save this post for future reference and share with anyone who you think would love these!